BARN INSTALL TIPS For Self installation and Info for Dealer Installation
We have over 15 years experience as livestock auto spray system installers. If you have any questions before you purchase a system, please email or call us for assistance. We can give you a plat layout of exactly what you will need to make your install quick and easy. You can reach us 7 days a week, 365 days a year.

When you get your system we are there for you again to answer any questions about your system setup and install. Our assistance could save you hours of frustration trying to work out installation issues by your self. We are here to help!

***We also can install a system. Within a 50 mile radius of Athens GA. Consultation to determine system and layout. $150

Installation of system after consultation is $35-$45 per nozzle. That will depend on type of install that needs to be done. Line wire is the lesser of the two types of installation service. Rafter installation will be more as additional equipment will be needed.***

INDOOR APPLICATIONS (horse stables, livestock facilities, warehouses, etc.)
Put the pumping system/reservoir in an area that has access to a 110 volt outlet and a water supply. If the installation is in a large facility: the pumping system/reservoir should be placed as close to the center of the facility as possible. Or the shortest distance to the most distant nozzle. This will keep line pressure loss to a minimum.
If there is no air movement in the facility, and ceiling height is under 10 ft., tilt nozzles at alternating 30 degree angles whenever possible. This will improve lateral movement of the insecticide spray.
If windows and doorways are not open, or if there is no air movement in the building, it is suggested that a fan or fans be installed for air circulation. This will also help with spray dispersion and provide increased insect kill.
Do not place nozzles in front of or with-in 10 ft. of exhaust fans.
Do not place nozzles to spray directly on drinking cups, feed mangers or bunks.
Nozzles should be centered between and a minimum of 3 ft. above any dairy cows.
INDOOR APPLICATIONS - wood barns
We have found that the easiest way to install your spray nozzles and tubing is to use a rafter to attach the tubing, using nail in or screw in clips.



Placing a clip on either side of the nozzles properly secures the tubing and nozzle.

INDOOR APPLICATIONS - Metal barns

The easiest way we have found for installing your tubing and nozzles in an all metal barn is to use guy wires stretching the length of the barn over the stalls. We attach a 16 gauge wire to eyelets on each end like this: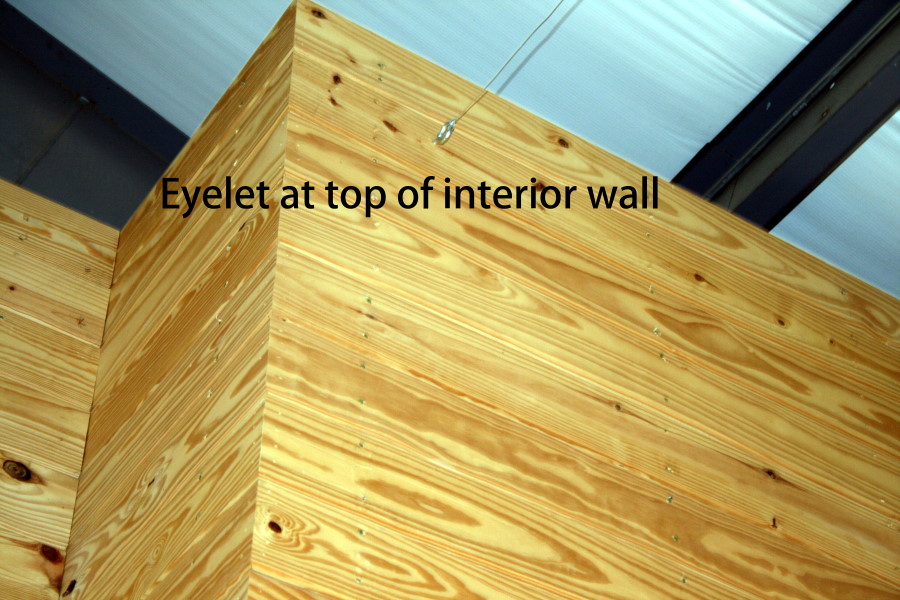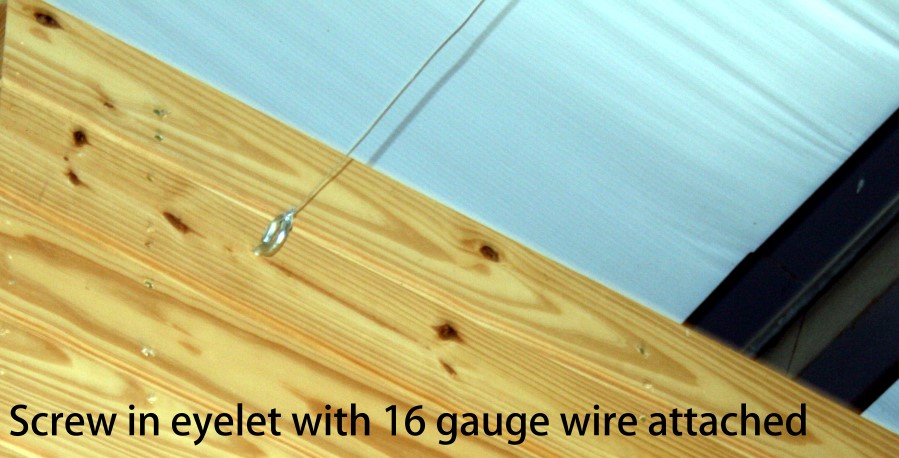 When installing tubing and nozzles, use zip ties to attach nozzle to tubing attaching it to the 16 gauge wire. Use one zip tie on each side of the nozzle to insure it is secure and balanced on the line.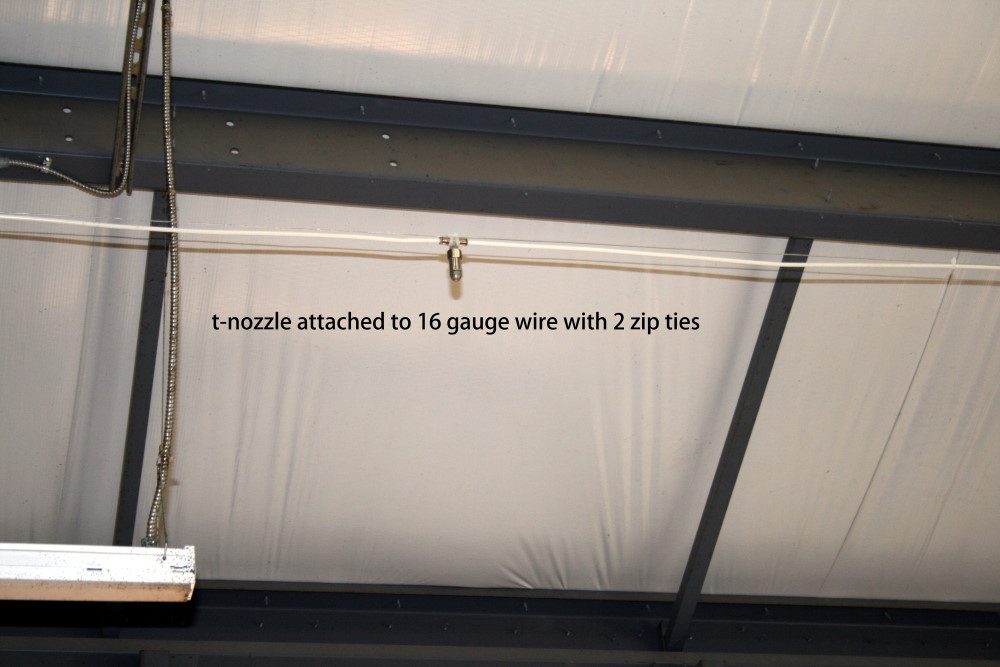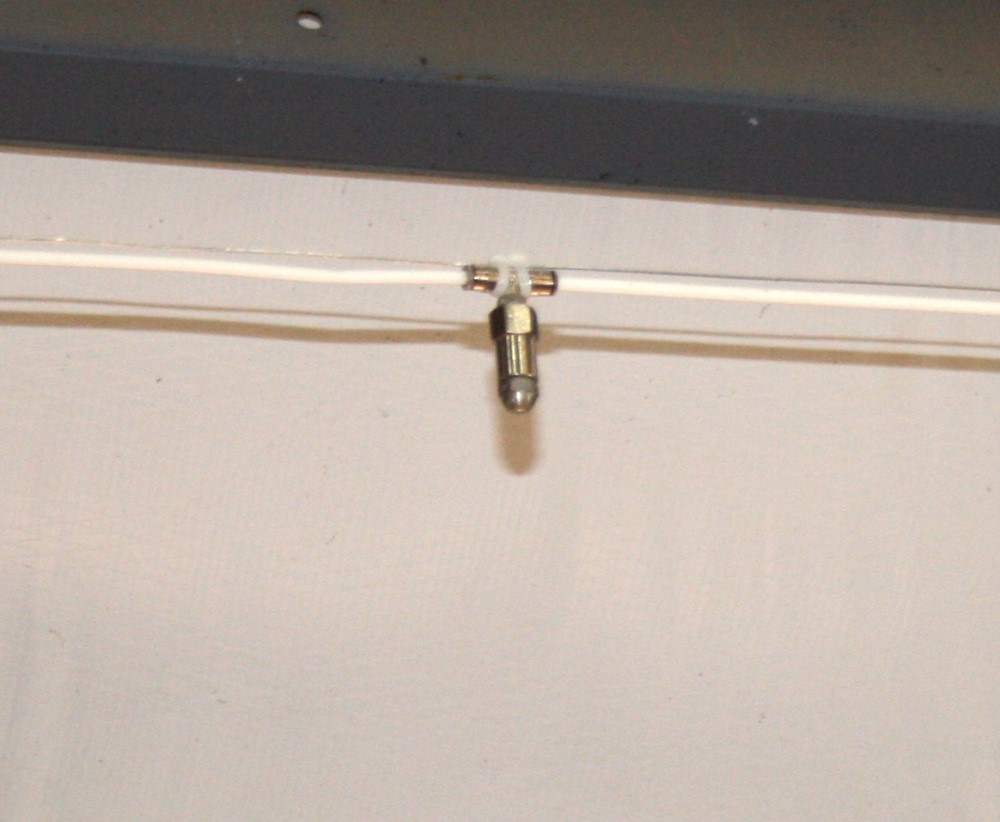 If your barn has all metal construction, for the eyelets, just use one that has a bolt and nut end. Drill beam and install eyelet using bolt end tightened.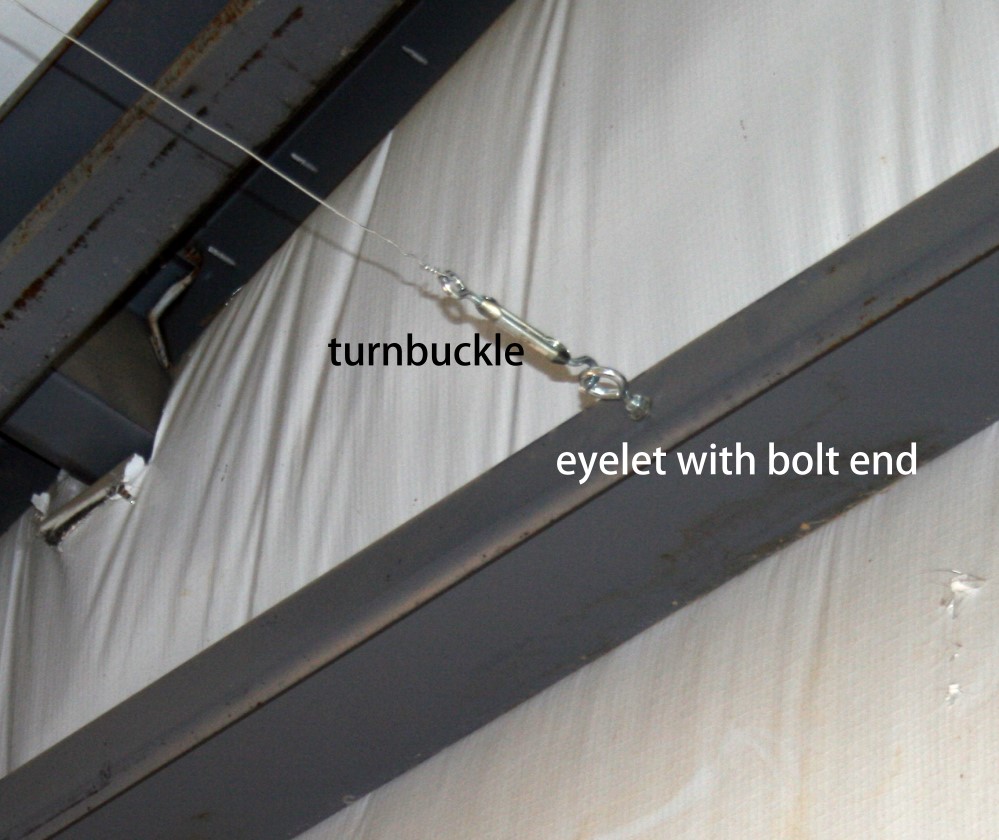 Have a turnbuckle at one end that you use to tighten up the 16 gauge wire strand so that nozzles do not sag.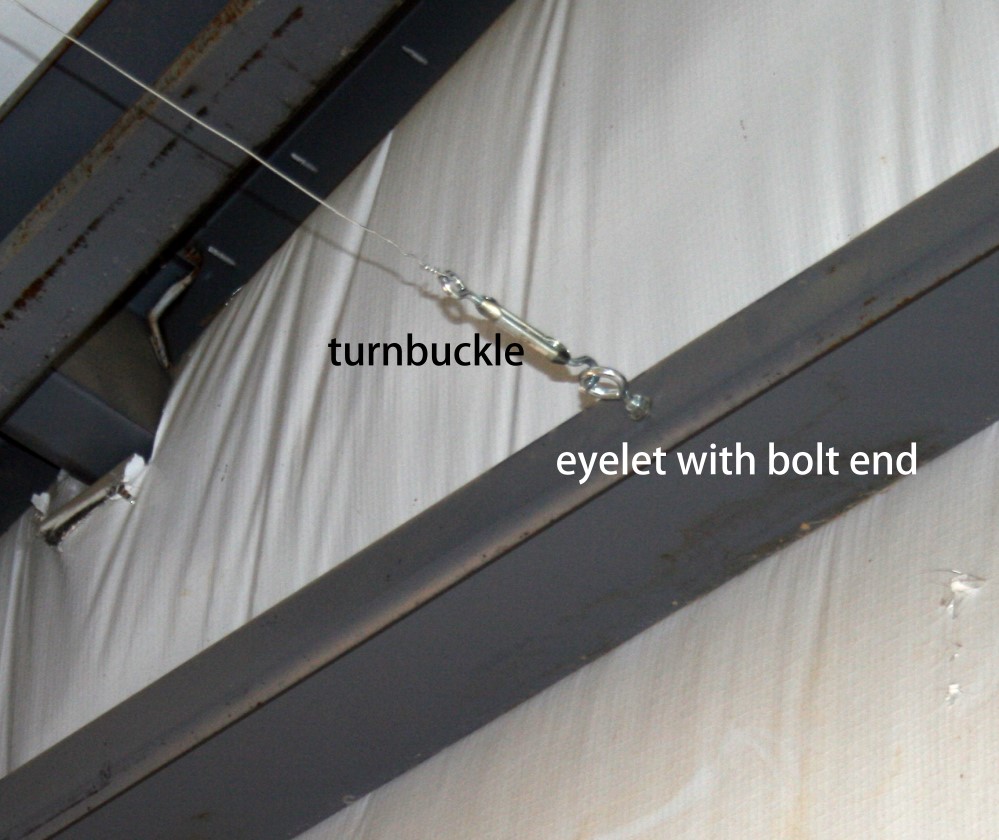 Before you start if you have any questions at all, just give us a call! 706-614-5466 Linda

We do installs in the North Georguia - west Carolina areas. Call for details.
There are no products to list in this category.